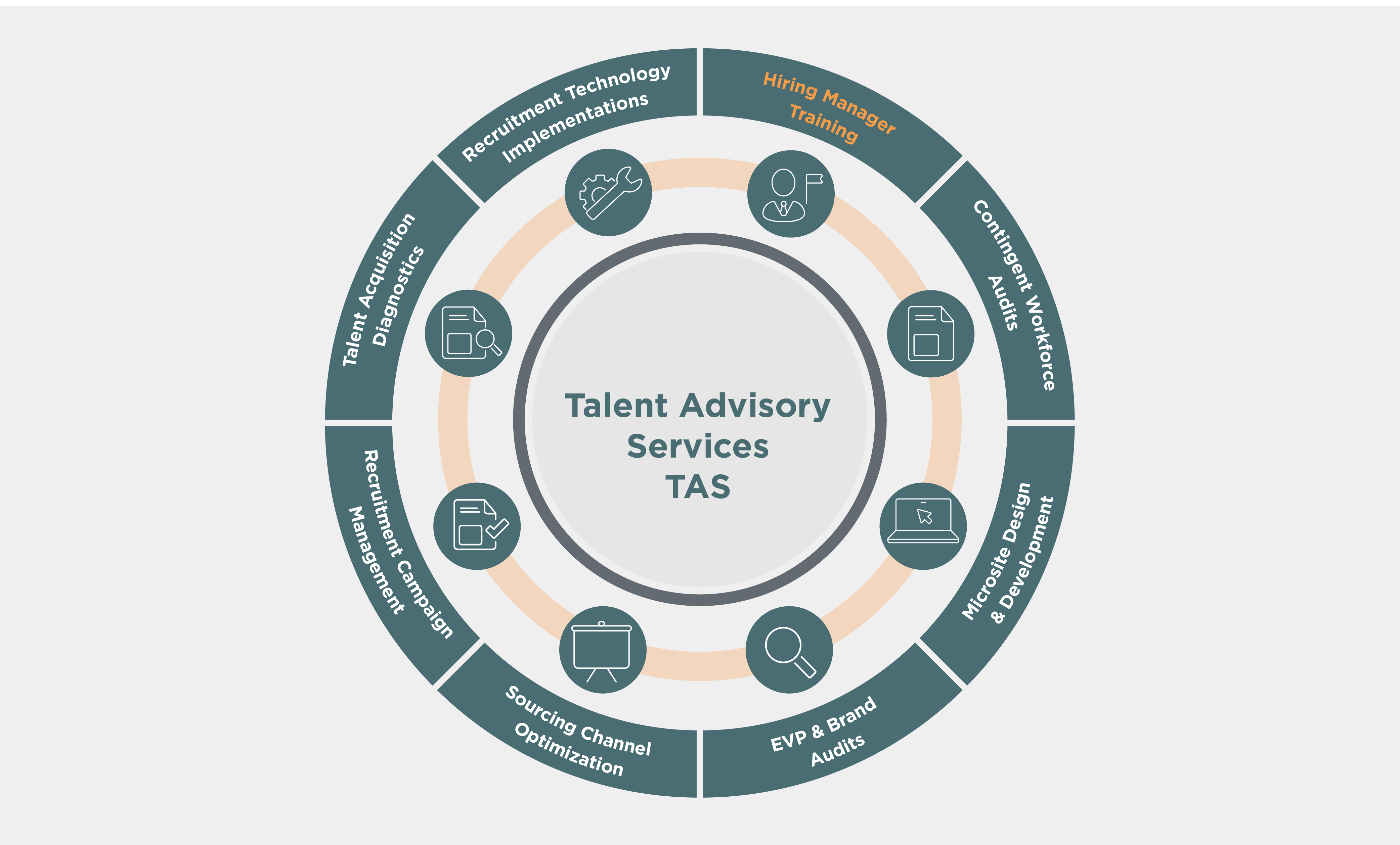 Hiring Manager Training
Hiring manager interview training to ensure legislative compliance, best practice interview techniques and the delivery of consistently positive candidate experiences.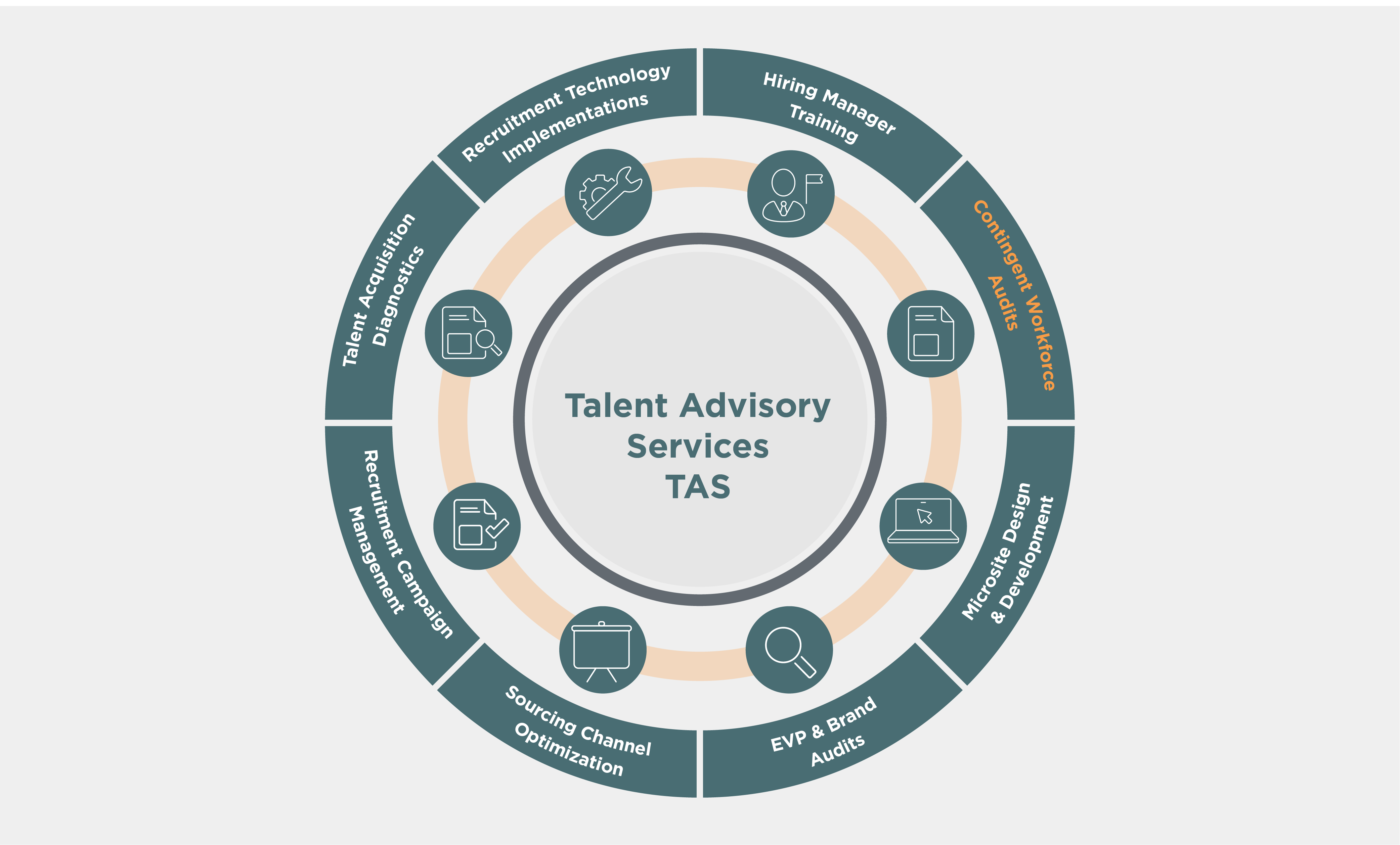 Contingent Workforce Audits
By understanding the customer's existing contingent worker population, focusing on spend and compliance, we can provide a holistic view of all recruitment activity.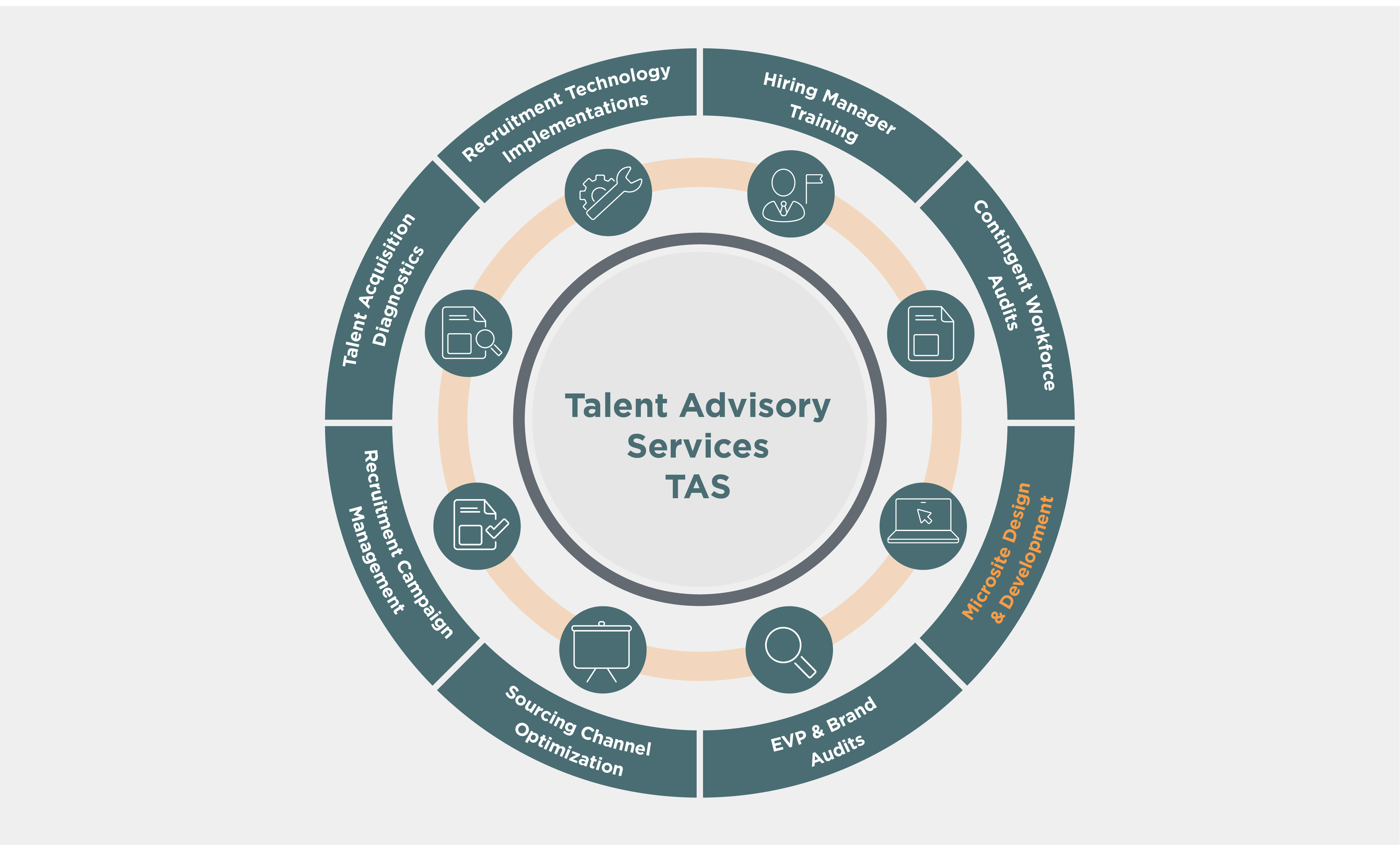 Microsite Design & Development
Designing, developing and creating bespoke microsites that meet customer needs and deliver a compelling candidate experience.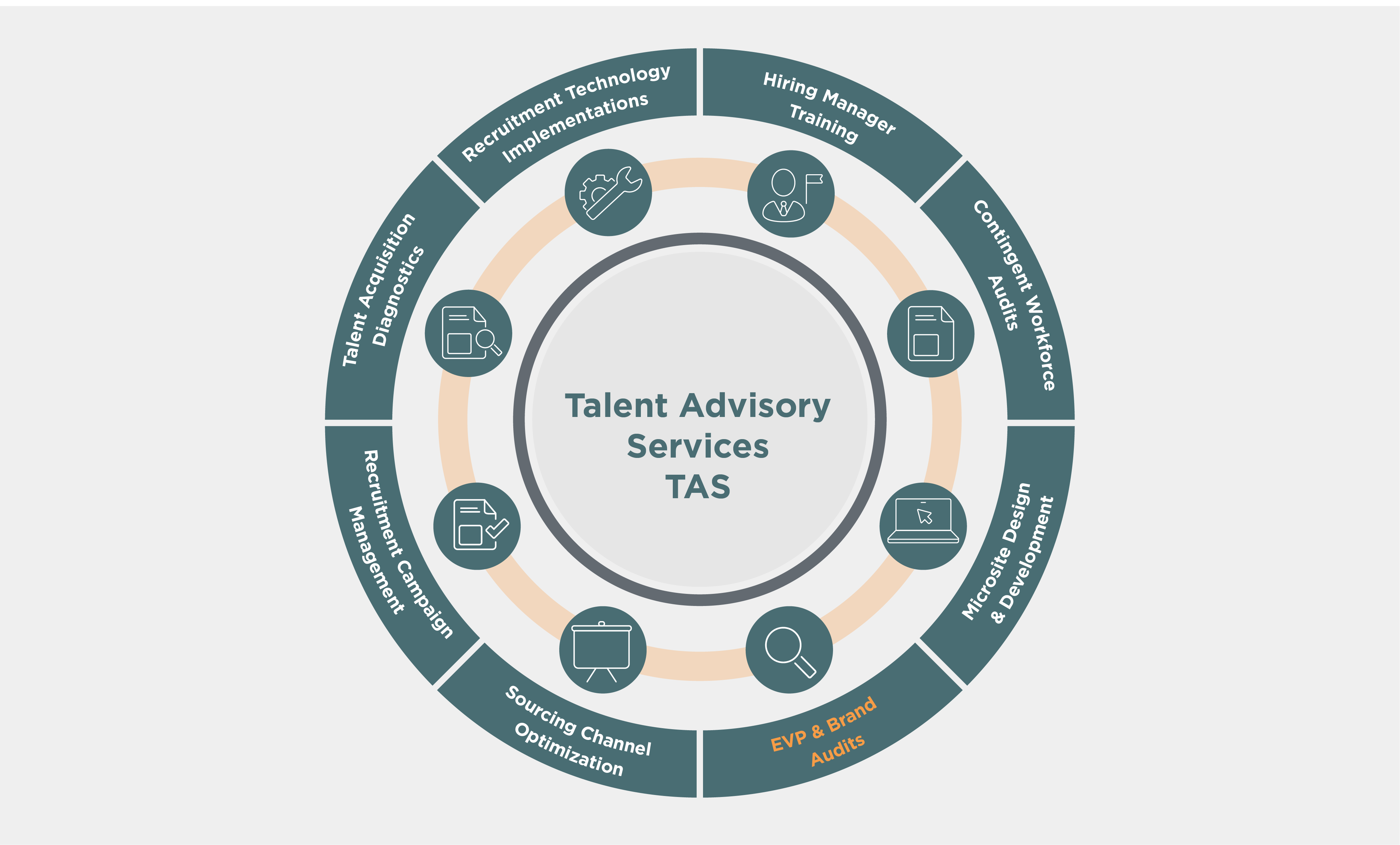 EVP & Brand Audits
Auditing the customer's brand and EVP presence and influence in the market, identifying key opportunities for improvement and development.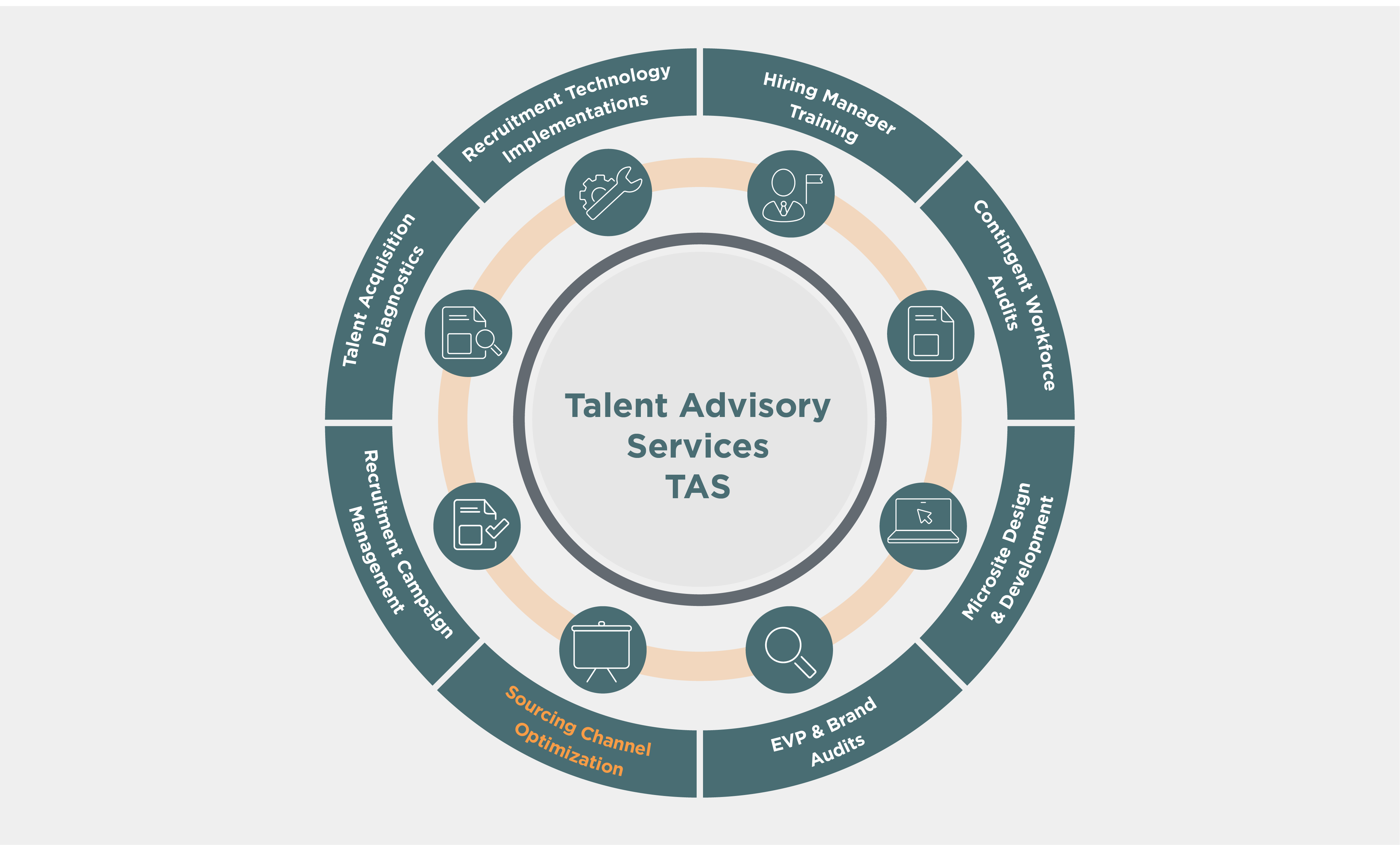 Sourcing Channel Optimization
Strategic design and creation of a bespoke sourcing strategy based on the current requirements of the business, it's budgets and available sourcing platforms.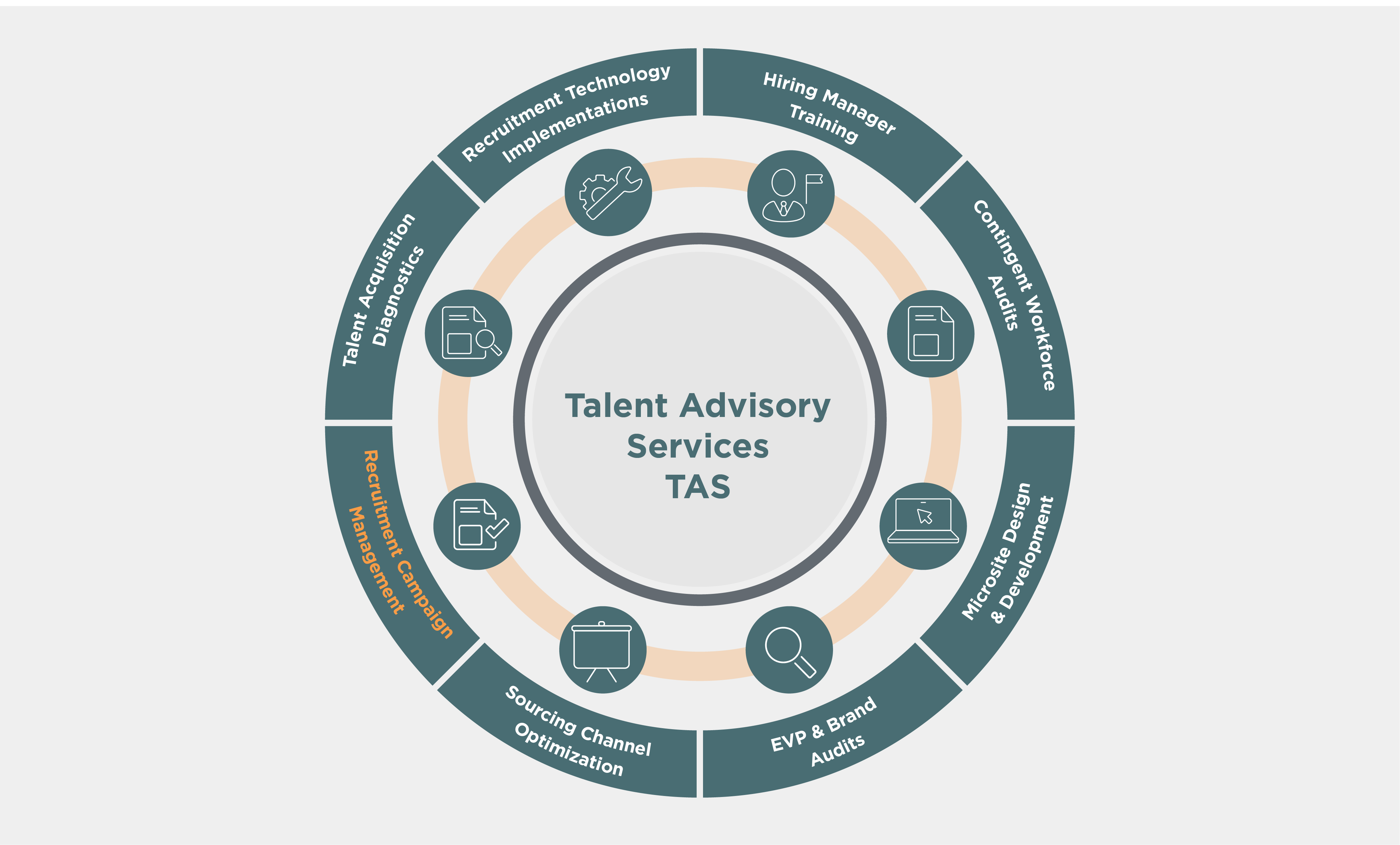 Recruitment Campaign Management
Design and delivery of recruitment campaigns (assessment centers, selection, on-boarding) to support periods of heightened recruitment activity.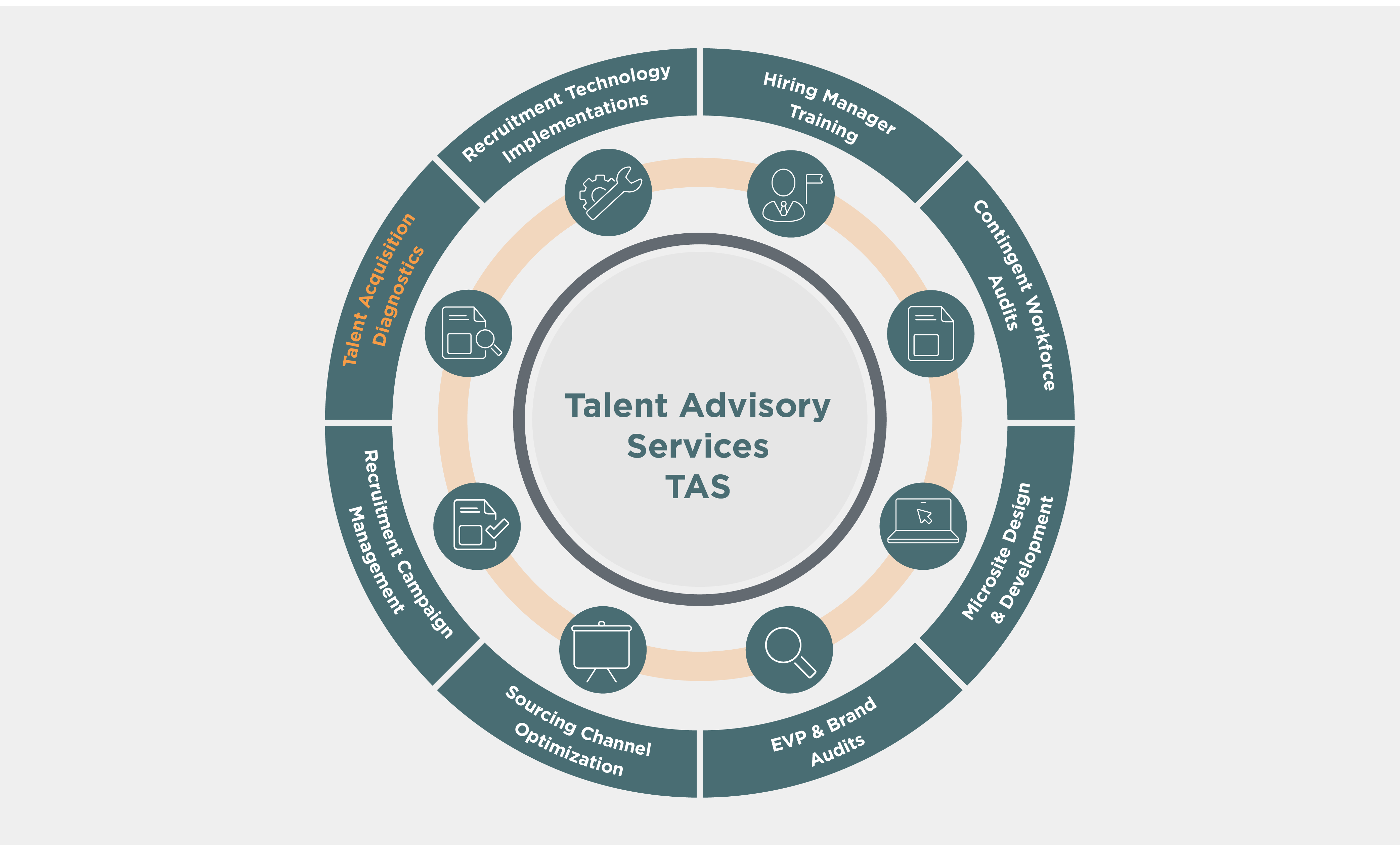 Talent Acquisition Diagnostics
A full process audit designed to measure, evaluate and identify ways to improve current recruitment processes and ways of working.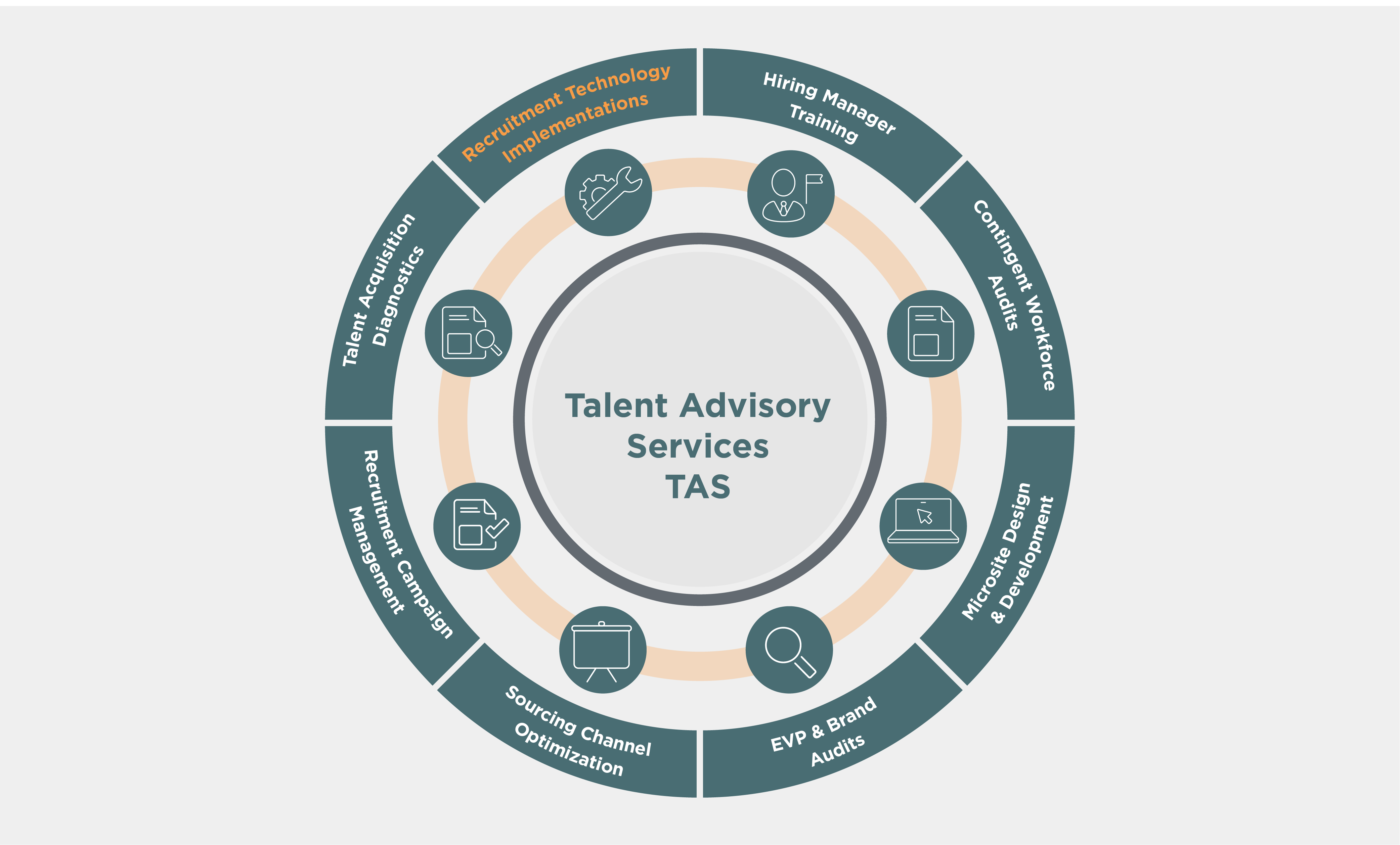 Recruitment Technology Implementations
Project management of the implementation of applicant tracking systems or vendor management systems on behalf of customers, alongside the chosen provider, to ensure process optimization.