UX Sessions with Tali Cahani
June 13, 2019, 5:30pm - 8:00pm
---
It was great to have Tali Cahani leading our latest instalment of UX Sessions, at ECOM's Manchester office on Thursday. Tali is a Design Researcher and Design Sprint facilitator, who's been operating as CO-OP Bank's Senior UX Researcher since she moved over from Berlin last year.
Following the traditional drinks & pizza, we kicked things off with a presentation. Tali ran through the origins of Design Thinking, showing how it can be applied to everyday life. She discussed how she's helped the bank move towards a data-driven and inclusive way of thinking when it comes to design and all of the benefits that come from this. A big part of this is Design Sprints. Along with help from people like Hannah Pass, who's their UX Research Manager (and was there on the night to give a helping hand), they've been able to embed this way of working in to the product teams. This was brought to life with examples of how the bank are including users in to their design processes, such as visiting students at a local university to find out first-hand, what their banking experience is like and how it could be improved.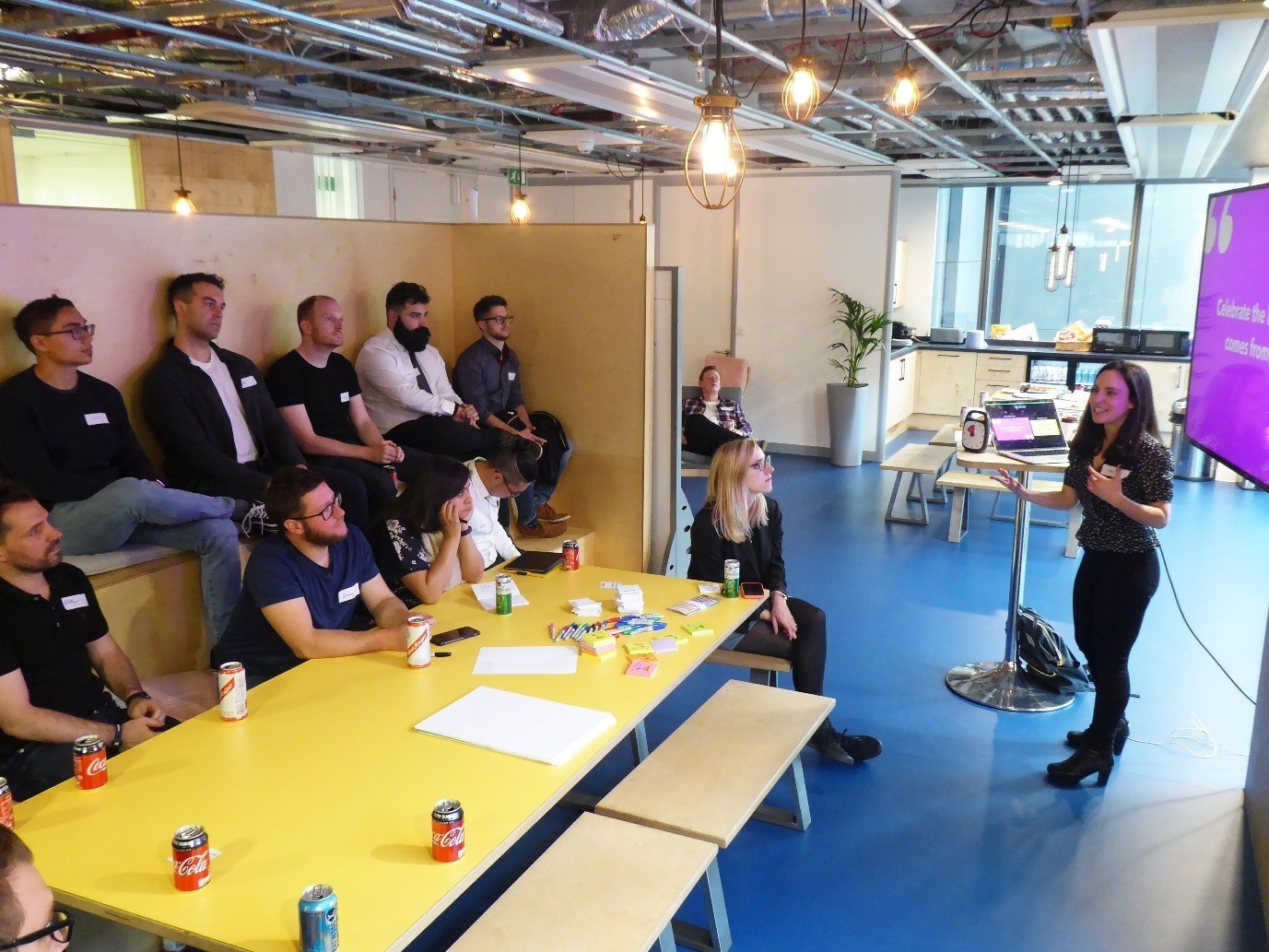 One of the key learnings we've taken from this is that the methodology is not gospel, and Designers should see Design Sprints as cooking, not baking. The processes can be moulded and adapted to fit everyone's working environment.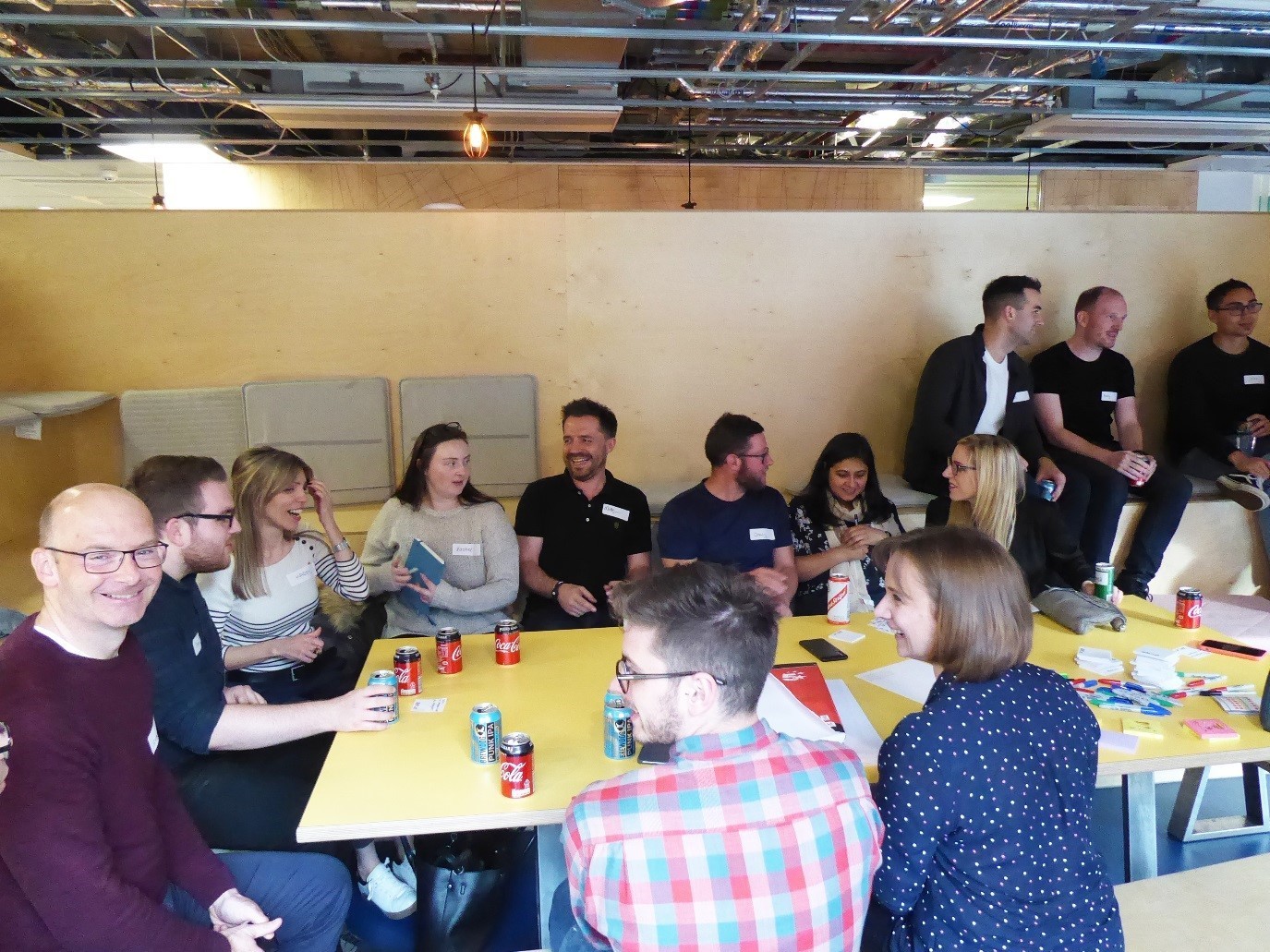 A crucial element of a Design Sprint or Workshop for Tali is a timer. We all found this out when the alarm suddenly went off, signalling the practical part of the session. Tali got the group to split off in to smaller teams for a Lightning Decision Jam. LDJ's are process-driven workshop exercises that Tali utilised at AJ&Smart in Berlin that can be used and adapted to solve any problem, (as long as you have loads of sharpies and post-it notes!).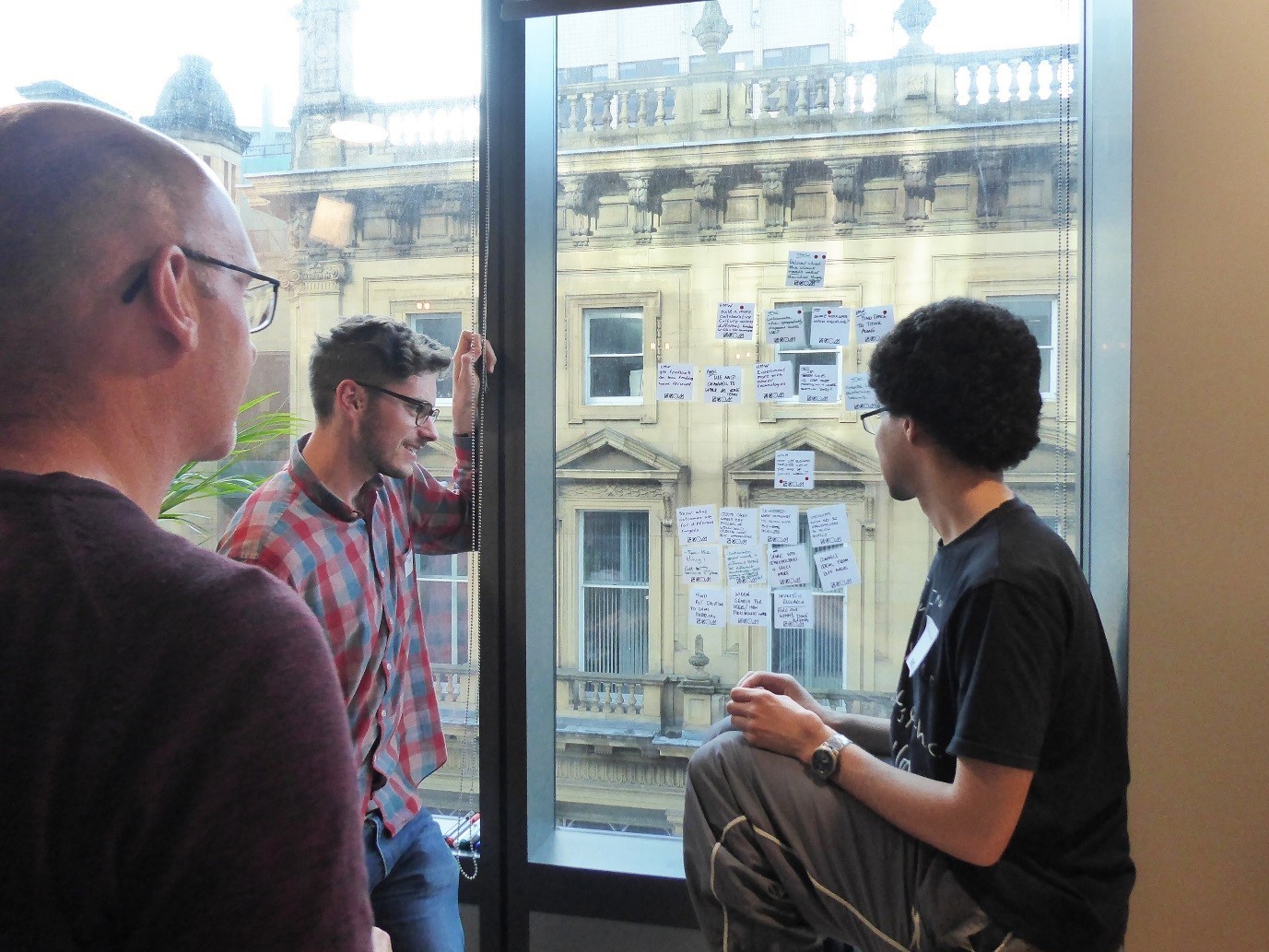 Everyone seemed to enjoy themselves and some stuck around for half an hour or so afterwards, chatting about some of the challenges they're facing at work and how these exercises might help.
"Really enjoyed it, one of the friendliest meetups I've attended to be honest – it's a nice set up in your office. Thanks for being such great hosts" Luke Price, Senior Designer at Design Junkie Ltd
Luckily, for the rest of the office the next morning, they didn't finish all of the pizza. We're looking forward to the next one!

---
---