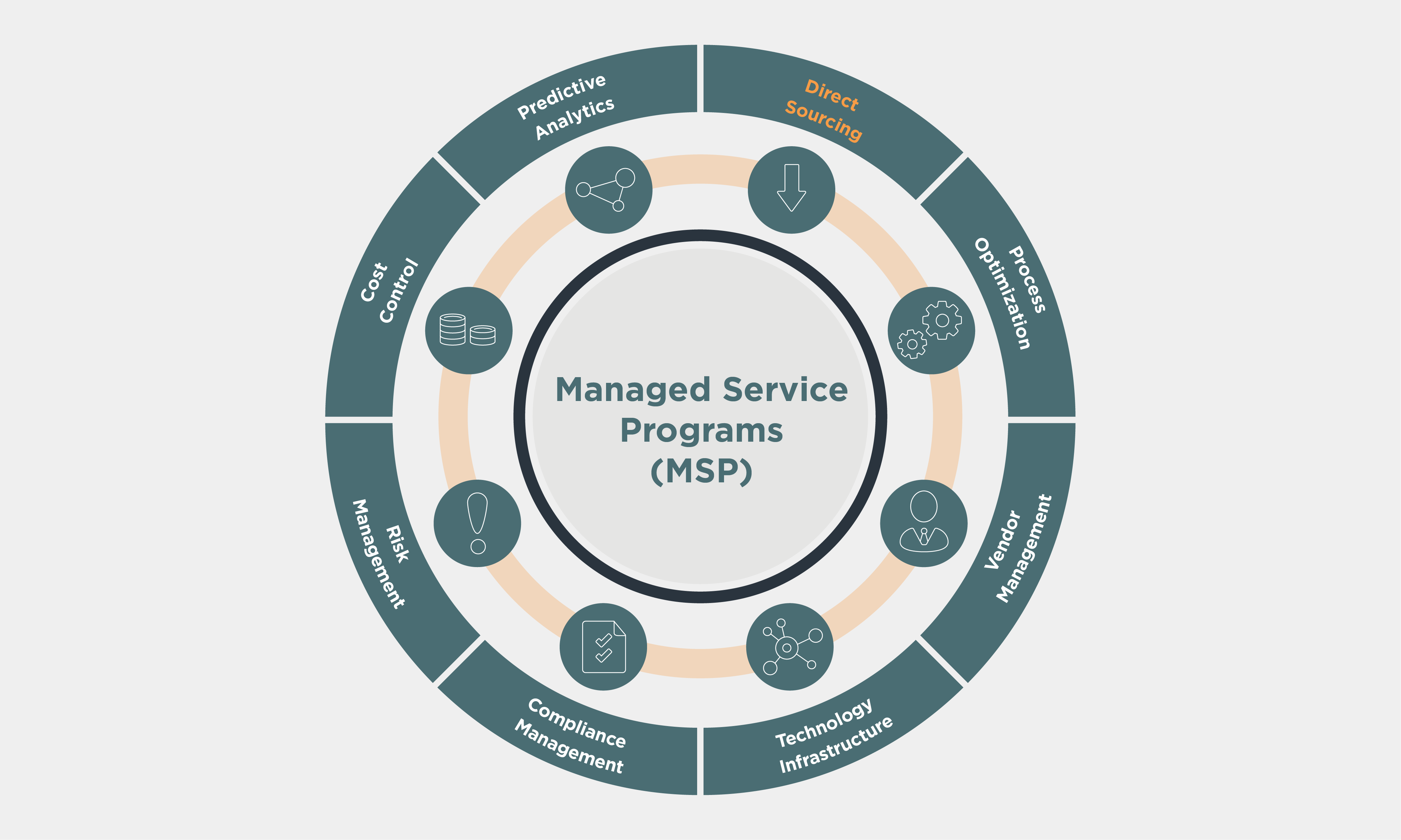 Direct sourcing
Outsourcing high-volume generic skills have had its day now. Our solutions enable organizations to overcome the talent gap by providing rapid access to the in-demand, niche skills that will give your workforce a competitive advantage.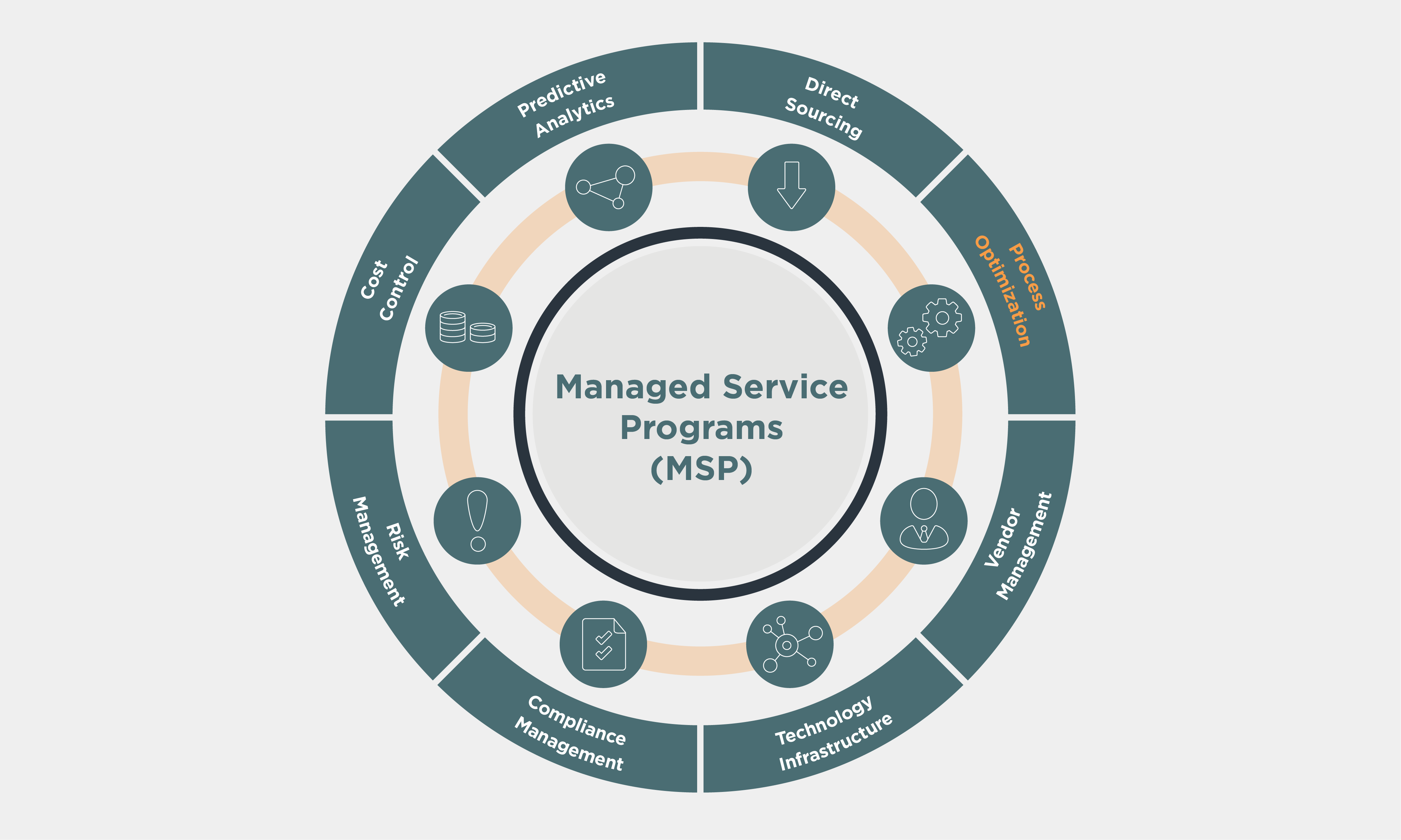 Process optimization
Every business is unique. And so are our talent solutions. We'll optimize your recruitment process, ensuring that it's closely aligned with your organizational culture and business priorities.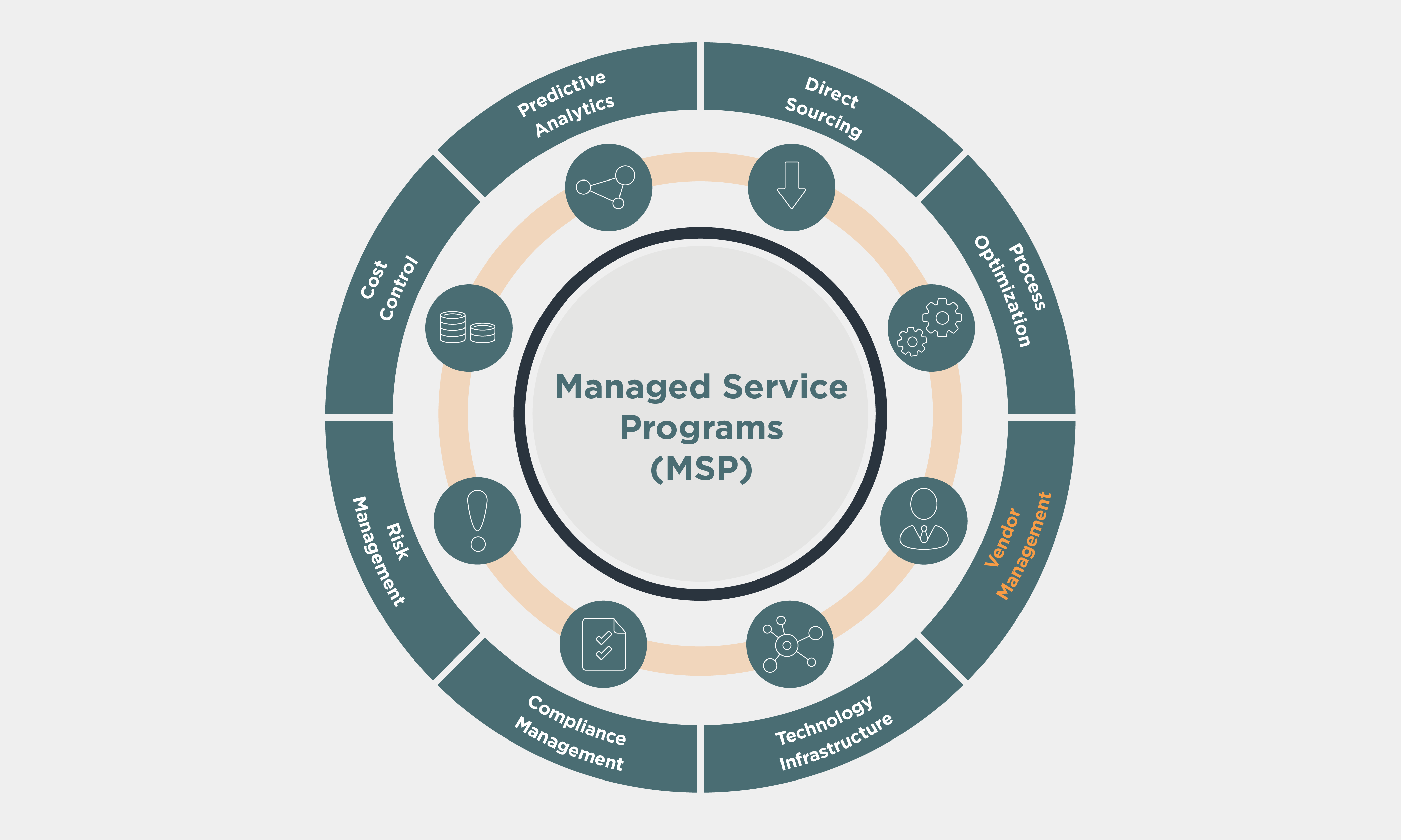 Vendor management
We've got a robust network of third party suppliers that support the capability of our own recruitment teams. We'll work together to ensure we leverage third-party support whenever it's really needed.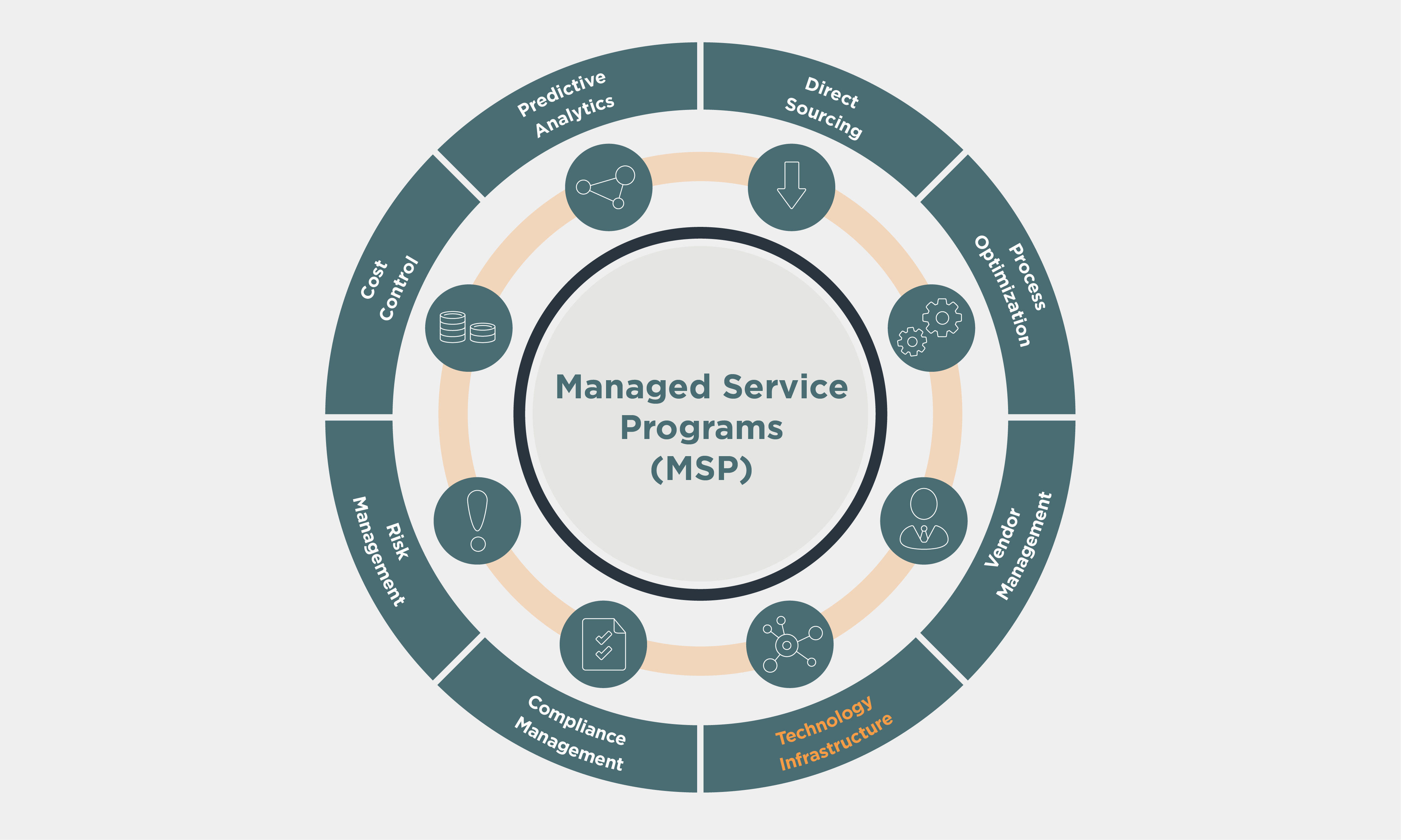 Technology infrastructure
We're technology agnostic, which means that we'll always recommend the best third-party technical support for your own business needs and priorities, as opposed to our own.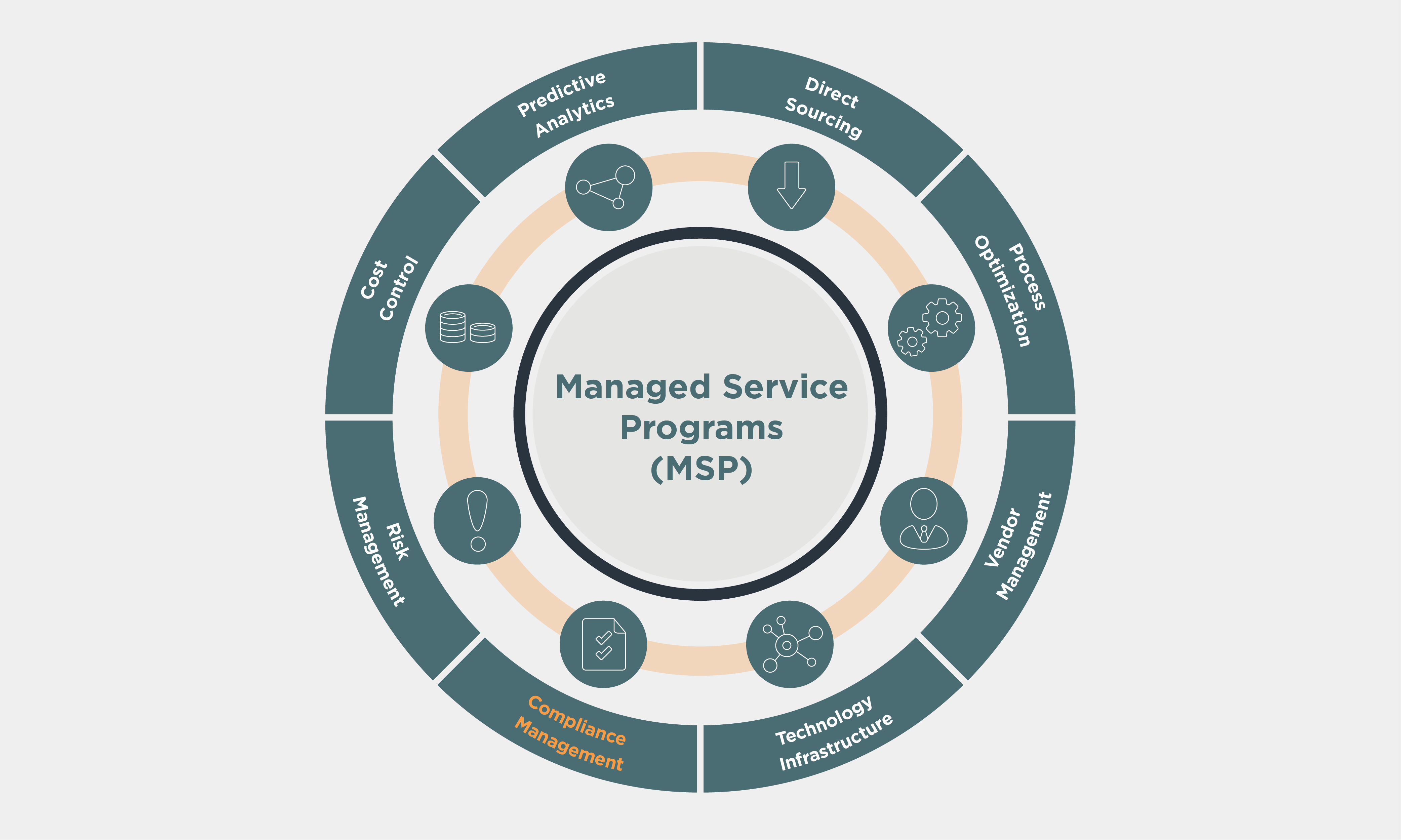 Compliance management
Failure to comply with regulations can be costly. We'll combine our wealth of knowledge and expertise with the right technology to help you manage compliance, whether that's in relation to vetting, equal pay, GDPR or IR35.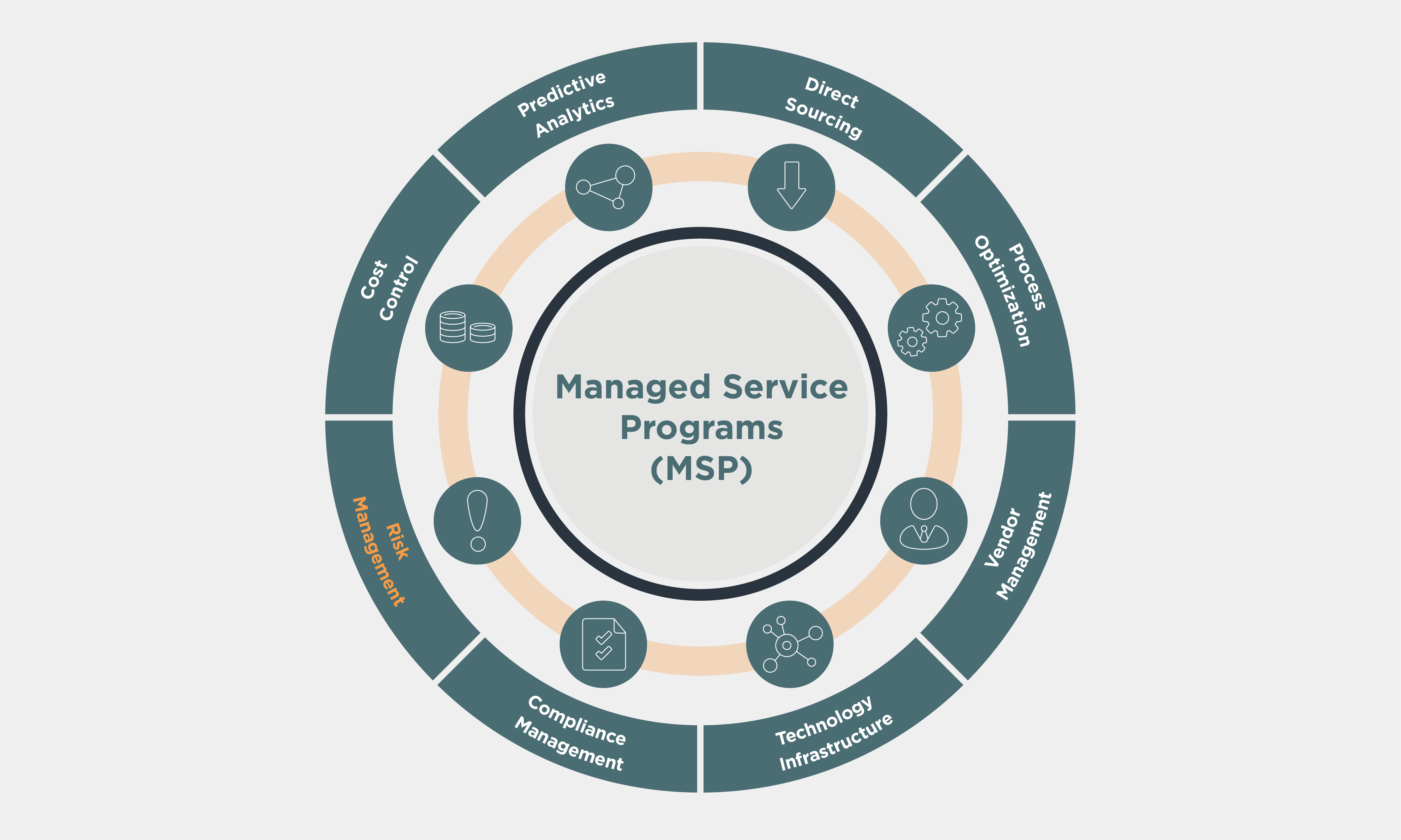 Risk management
Legislative change and the emergent risks presented by such changes are almost always in flux, so risk management will be a core and constantly evolving focus of our solution.
Cost control
Cost savings are agreed at the start of every year. Through our creative approach to cost management, we'll consistently deliver and often surpass the agreed targets.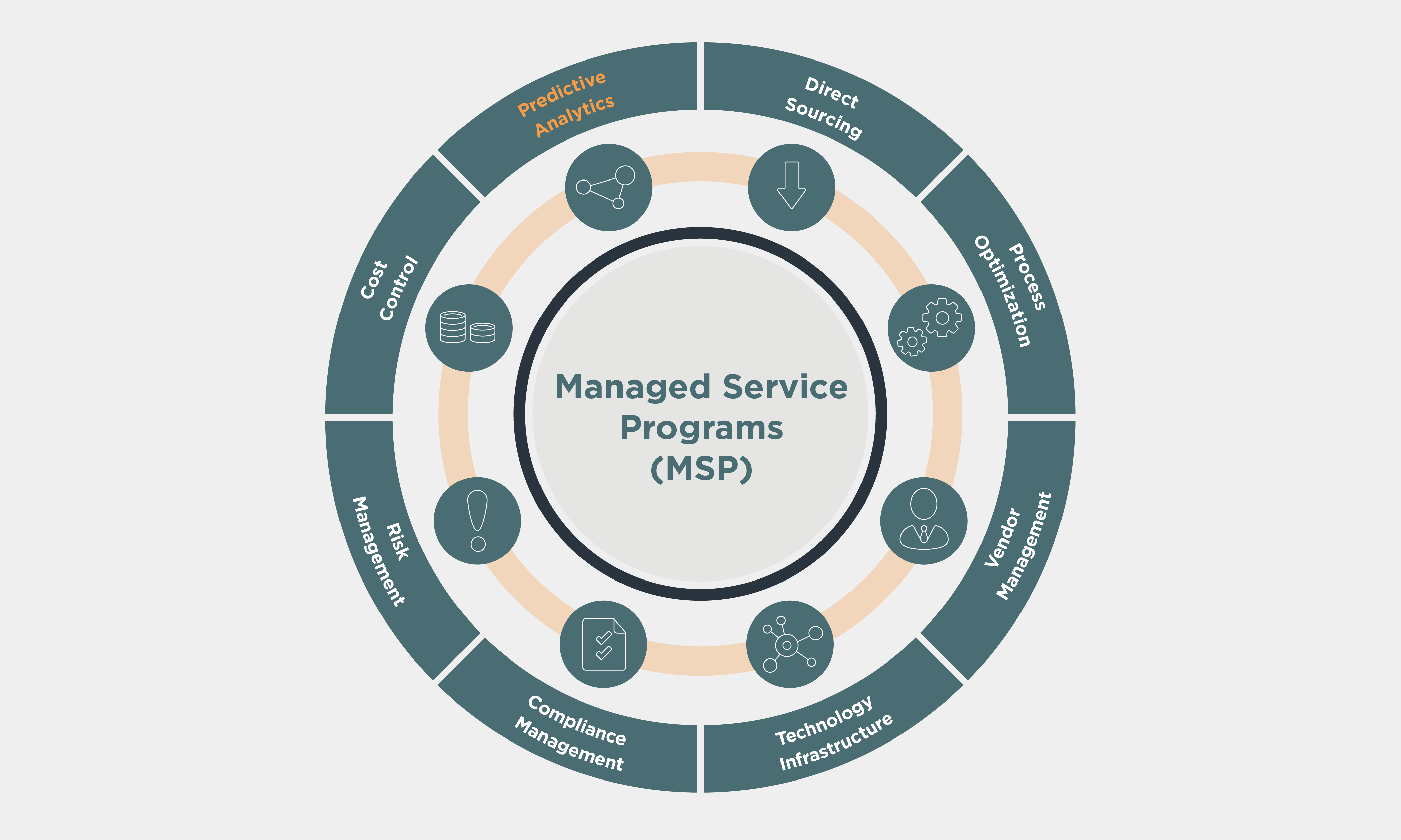 Predictive analytics
We'll use technology to deliver meaningful data that will identify continuous improvement opportunities. By sharing these insights with your business during our monthly service reviews, we'll be able to consistently improve your total talent strategy.