What Do Candidates Prefer in a Startup Job Offer - IQ Insights
Pubished 13th October 2022
---
This summer, we asked our IQ LinkedIn community what they would prefer in a job offer from a startup. The results strongly favored a higher base salary. We asked Jessica Birzon, a technology recruiter on our New York team, her thoughts on the results:
"Yes, I would say that this has to do with instability within the startup realm. People have bills to pay, college loans to pay back, monthly mortgage payments, etc. They need the stability and security of having a higher base salary that is guaranteed liquidity to pay their bills and support their livelihood. Previously when the market was a bit more stable people were willing to take more risks with equity being a larger portion of their salary but given the instability in the market, people are generally more risk-averse and value the security of a higher base. I think we will see this change when the market is a bit more stable."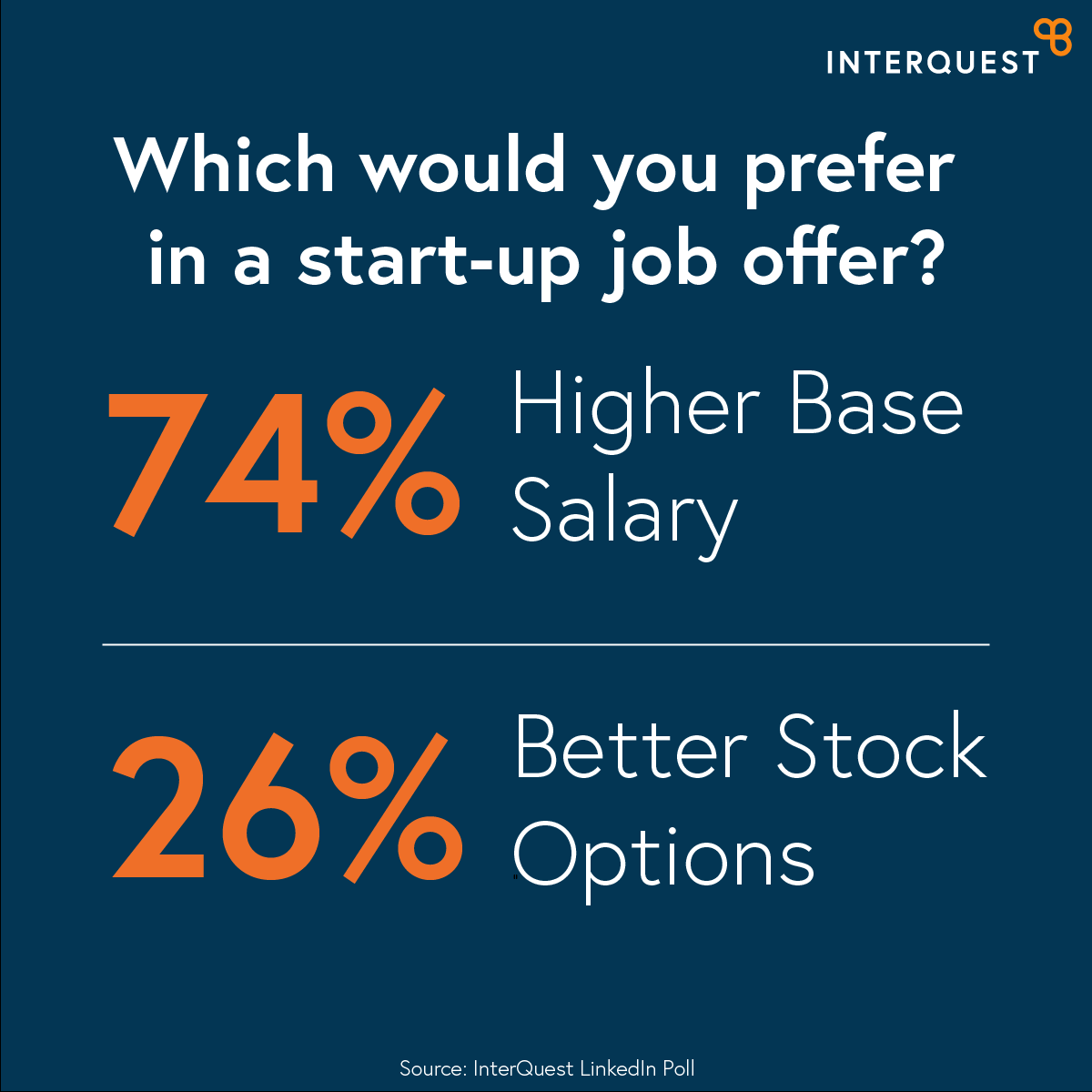 What would you prefer? Be sure to participate in our LinkedIn polls to have your voice heard and connect with other leaders and thinkers in the start-up space!
---
---